Blogged by a Tennessee-born, Tennessee-raised,
and Tennessee-educated Republican.
As seen in The Weekly Standard
Friday, October 20, 2006
HAHAHAHA!
If you don't laugh your ass of at
this
, then you've got issues, or you're a lib.
About Me
Name: Robert
Location: Atlanta, Georgia, United States
Cited in the December 12th, 2005 issue of The Weekly Standard
For My Grandmother
Click Here to e-mail me
Click Here to send me an AOL Instant Message
GOP and College is now on Myspace!
More blogs about
GOP and College
.
Famous Posts
Syndicate GOP and College
People I Support
U.S. Central Command
Patriot Art

No Silence Here
Nashville City Paper
Max Naylor/Jagermeister Racing
A St. Louis Cardinals Blog
Thousands of dollars worth of information that can help you retire with ZERO debt, and retire a millionare, for under $150.
GOP and College Supporters
"The best blog by a Tennessee Tech student, ever." - The Man,
GOP and the City
You (The Man) shouldn't make fun of low intelligence, considering how much smarter your brother is than you. -
RFTR
"GOP and College is the right-wing blog equivalent of a frat house." -
Daniel Mencher
,
Tuft's Primary Source
Stop the ACLU
"GOP and College is your best source for good reasons to point and laugh at liberals." -
Harvey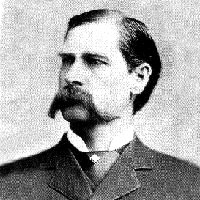 "GOP and College - The Bane of Cindy Sheehan's Existence" -
Wyatt Earp
In The Right Place
Samson Blinded
How To Survive College
Support GOP and College!
Link here with one of these graphics to your page and let me know about it. I will add you to my supporters list.
GOP and College Shop
Page 16 News
Previous Posts
Archives
Proud Volunteer
I Fly This With Pride!
Conservative College Bloggers
If you are a Conservative College blogger, e-mail me with your blog, a link, and the school you go to.
My Blog Map
Basil Blog Warrior
Blogs 4 Bauer

My weekly source of EVERYTHING 24. Tivo Blogging is a lifesaver!

Who Do I Blog For?
Visit The GOP Headquarters
Favorite Stops

My blog is worth $189,120.90.
How much is your blog worth?
Hot Wing Conspiracy Blogs
GOP and the City
SYLG
RFTR
bRight & Early
Cake or Death
The (vast) Right Wing Conspiracy
First With Flair
.45 Caliber Justice
Hector Vex's Infotainment Blog
Public Figures...Beware!
F.M. Ragtops Spews
A Blog For All
Don Surber
Fred Thompson Supporters
Blogs For Bush